What is the j-1 internal visa?

The j1 intern visa allows higher education students and young graduates to go on an internship or V.I.E for up to 12 months in a company in the USA. It is important to check your eligibility before starting the process.
How to obtain the internal J-1 Visa?

We make your life easier. Complete the online form directly and a member of our team will contact you.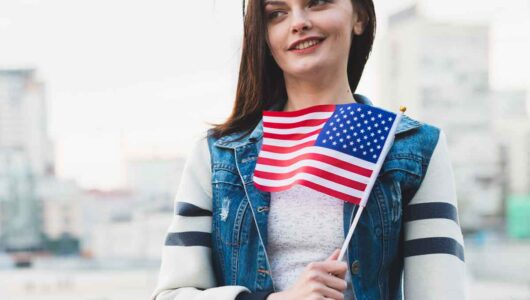 Verification of your eligibility with our services

Constitution and sending of your file

Receipt of the DS 2019 certificate

Meet at the US Embassy

Receipt of your internal j-1 visa

Departure for the conquest of the United States!
We do not ask for original documents, letters of recommendation or the TOEIC, we save you time and money by accepting your file online.
What are the eligibility criteria for the J1 Intern Visa?

You are eligible for the Intern J-1 Visa if:
You must be over 18 years old.

You must be enrolled at a university outside the United States or have graduated there within 12 months of the start of the internship. You must also have completed at least two weeks of study.

You must have an internship in an American company. (without internship, impossible to apply for a visa!)

Assignments must be related to the field of your studies.

The host company must be approved by the US Department of State. For this it is necessary that the American company has six months of seniority, that it has at least five employees (including one of American nationality) and that its field of activity is not part of certain specific fields. For more information, we invite you to consult our page dedicated to business eligibility criteria.
The J-1 internship visa is for students who are enrolled full-time in post-secondary/higher education outside of the United States or have graduated within the last 12 months. The J-1 Intern visa is issued for a maximum period of 12 months. The internship must be directly related to the field of study.
How long does it take to obtain an internal j1 visa?

From the moment we receive your complete file, you will receive the DS2019 eligibility certificate within 2 weeks.
Accelerated procedure: for those who would like to obtain their J-1 visa in a shorter time, we offer an express formula. It reduces the processing time by the sponsor, from 1 or 2 weeks to 3 days.
How long do I have to wait to renew my internal j1 visa?

For the renewal of an internal J-1 visa, the waiting period is one semester of study (90 days if the candidate has graduated in the meantime).
How long do I have to wait to get my j1 intern visa after getting my j1 trainee visa?

To switch from a j1 trainee visa to a j1 intern visa, the waiting period is also 90 days or one semester of study.
How much does an internal j-1 visa cost?

The prices of the internal j-1 visa vary according to the duration of your stay. For more information you can consult all our prices.